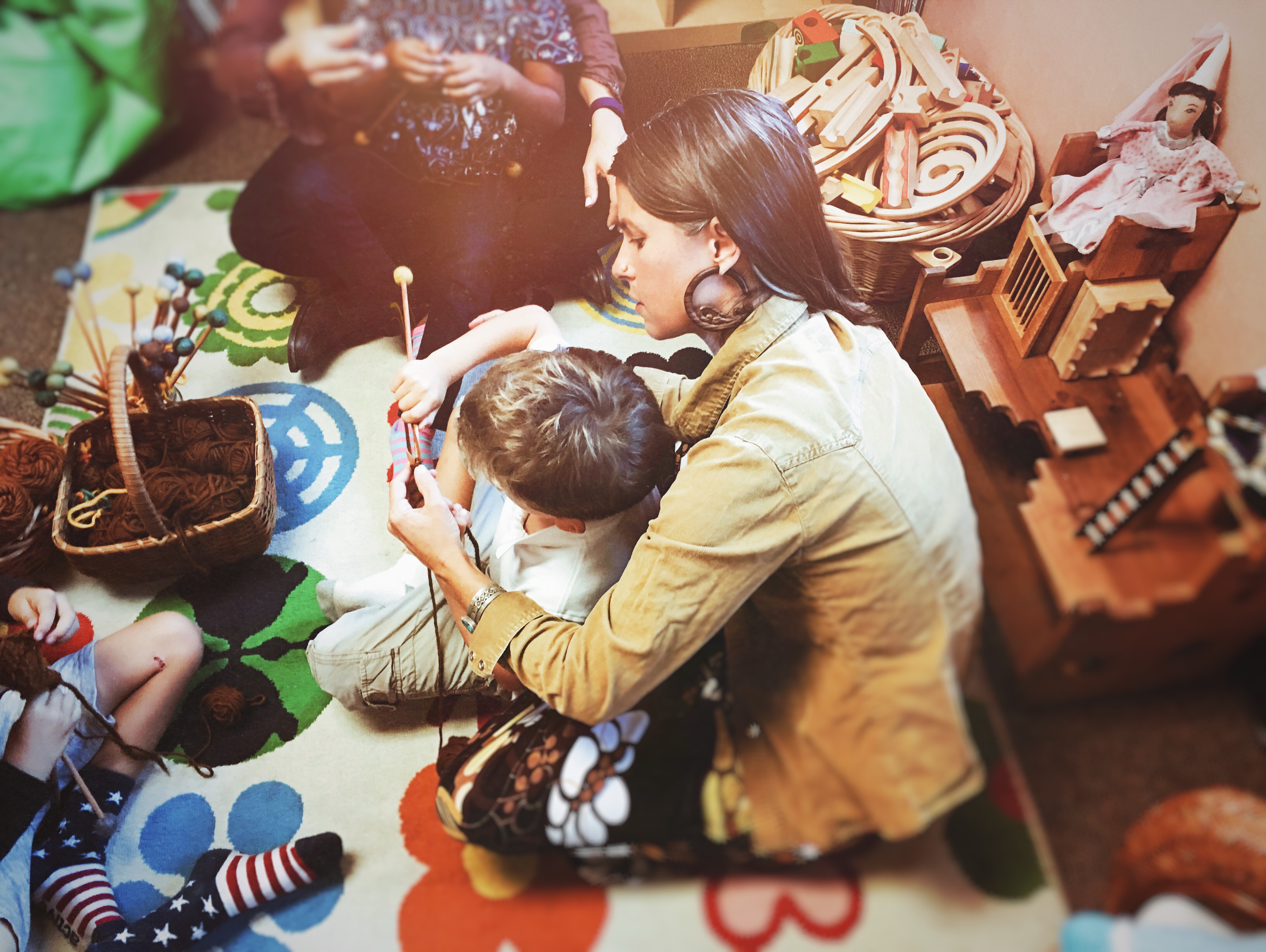 Journey School Handwork Teacher, Amanda Hammond, teaches a first grade student a two needle cast-on in order to begin a knitted case for his flute. Miss Amanda shares her work:
"Starting with browns, to represent the soil of the earth, students work upward through the colors of the forest, the oceans and rivers, and the rising sun; all the way to bright yellow.
First grade students started the year in story, learning about a little farm boy whose coat grew too short at the same time his lamb's coat grew too long. His granny would weave him a new coat for the coming winter if he readied the wool. The boy sheared the fleece ("I got a full fleece in the grease for a sheep named Knees…") and the students followed each step of the wool process with the boy in the story. We picked it clean, scoured and hung to dry, carded, and spun it into yarn.  These lessons give students a bigger picture of how much work goes into producing the beautiful yarn our school provides for us. 56 children produced one tiny ball of yarn after weeks of work! They were shocked!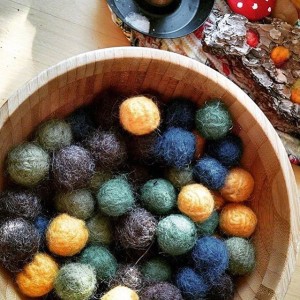 They also sanded and polished their own knitting needles and wet felted wool needle toppers.
We learned our knitting verse from a princess who was lost in an enchanted forest.  She overheard a little boy and fairies singing in rhyme and dancing, weaving golden threads together, making beautiful creations. The princess was invited to the dance and she brought some golden thread to share with us. We learned magic knots, bows and finger crochet.
Now the children are receiving their needles as a rite of passage after all their hard preparation. We work one on one with the two needle cast on and garter stitch. The rest of the children are making Pom-poms for a whole-class project while they anxiously wait their turn to be chosen."
Learn more about Journey School's Handwork program here.