Gavin Keller,
School Director
Gavin Keller has been employed in an administrative role at Journey since 2013. He currently manages all aspects of the school's operations including faculty, staff, and student relations. Mr. Keller also oversees the curriculum, instruction, and assessment in the daily operation of the school.
Mr. Keller first came to Journey in 2009 as a main class teacher, leading his class through 5th, 6th and 7th grade.  Previously, he taught 5th grade for several years at Dapplegray Elementary in Palos Verdes, California. In the interim of the two roles at Journey School, he was employed as an Assistant Director in Student Affairs at University of California, Irvine. Mr. Keller holds an Administrative Services Credential, a Multiple Subject Teaching Credential, a Masters Degree in Education and B.A. degrees in Psychology and Communication.
Education Director, Shelley Kelley
Mrs. Kelley joined the Journey Faculty in 2011 and feels it is a great honor to lead as an Education Director. Before teaching at Journey School, Ms. Kelley was an educator for 12 years after completing undergraduate studies in philosophy at the University of Portland. She then went on to earn a Master's Degree and Teaching Credential from Lewis and Clark. Ms. Kelley also possesses a Teacher Certification in Waldorf Education.
The Wyland Foundation, Toyota, and KCBS2/KCAL9 honored Mrs. Kelley as a 2014 Earth Month Hero. Mrs. Kelley was one of only five Southern California teachers selected for inspiring students through environmental education.
Dr. Frances Sassin,
Administrative Consultant
Dr. Sassin began her professional career as a veterinarian; after becoming a parent, however, she began directing her energy into the field of education. Dr. Sassin was one of the founders of Journey School, and was subsequently employed as the school's Business and Operations Manager for 2 ½ years. During this time she also served as President of the school's Council. Dr. Sassin then began doing consulting work in the charter school field and currently works as the Director of Business Services for California Connections Academy Schools. Both her children attended Journey School for grades K to 6, and then Orange County School of the Arts for 7th through 12th grade. Dr. Sassin received her BA degree from UC San Diego and a DVM degree from UC Davis, and continues to provide veterinary services to her community through volunteer activities.
Larry Tamayo, Financial/Business Consultant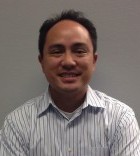 Mr. Tamayo works with ExED, a non- profit provider of business services for charter schools in Southern California. He oversees the business operations for San Diego and Orange County charter school clients, which includes supervising finances, payroll, human resources, compliance, and general operations. Prior to leading ExED's San Diego office, Mr. Tamayo was the School Development Coordinator and a Compliance Analyst in ExED's Los Angeles office. He previously worked as a program coordinator at the Atlantic Community Economic Development Corporation. Mr. Tamayo earned an M.A. in public policy at the University of California, Los Angeles and a B.A. in criminology, law and society at the University of California, Irvine.