The Journey School Governing Board (known as the Journey School Council) has members who bring a broad range of expertise and backgrounds to help serve the school.
The Council consists of:
Michael Corbo
Council President
mcorbo@journeyschool.net
Mike Corbo is one of the founding parents of Journey School and was a member of the first Journey School Council where he served for the first two years of the school's charter.
Michael Corbo has had children enrolled in Journey school since its inception.  His two daughters attended Journey K-6 and the oldest attends Chico State. Mr. Corbo's middle child attended her freshman year at Orange County High School of the Arts followed by Mission Viejo High School, and his youngest child Dan, will be entering the 9th Grade; the first of his children to be at Journey the full eight years.
Professionally, Mr. Corbo has worked in the elevator and escalator industry for 30 years.  For the last 12 years, he has served as General Manager and Senior Vice President at Mitsubishi Electric where he is responsible for the daily operation, profit and loss of the US Elevator and Escalator Business. Mr. Corbo has also served for ten years on the board of directors for the National Elevator Industry Inc (NEII), currently as a board member and in the past as President and Vice President.
Sue Vaughn
Council Vice President
svaughn@journeyschool.net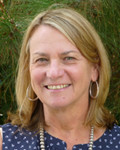 Sue Vaughn currently holds the position of Professor of Education at University of California, Irvine specializing in Single Subject Teaching. From 2000 to 2012, Sue held key roles at the Orange County High School of the Arts (OCSA), initially as the charter school's first Director of Curriculum and Instruction, and later, from 2008 to 2012, serving as the school principal.
Sue was involved in every aspect of OCSA's academic program, including serving as state test-coordinator, being the academic advisor for students in grades 7-12, and developing the master schedule each year. Sue implemented OCSA's curriculum which brought recognition as a California Distinguished School and No Child Left Behind – Blue Ribbon School. Additionally, she served as Chair of the Western Association of Schools and Colleges accreditation team that resulted in a six-year accreditation for the school.
Prior to joining OSCA, Sue taught education courses on the college level at California State University, Long Beach and in Missouri, and served as a teacher and learning specialist for Los Alamitos School District. She has more than 20 years' expertise in the education field and has been involved in teacher training her entire career.
Susan Toma-Berge
Council Secretary
stomaberge@journeyschool.net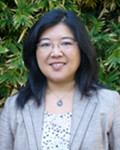 Susan Toma-Berge, Ed.D., is the Coordinator of Multiple Subject Teacher Credential Program at University of California Irvine. Her teaching journey started 20 years ago an elementary school teacher in Los Angeles Unified School District where she taught at a large urban school with linguistically diverse students. She studied Spanish in both Mexico and Spain to earn a BCLAD credential. To improve her ability to teach English immersion, she earned a Masters of Education in Multilingual and Multicultural Education. Her interests in first grade literacy, English learners and urban schools shaped her research trajectory and dissertation from the University of San Diego and San Diego State University joint doctoral program.
Jon Kaplan
Council Member
jkaplan@journeyschool.net
Jon Kaplan is Executive Director of Part-time and MBA Executive Programs for The Haas School of Business at the University of California at Berkeley. From 2004 to 2012, he served as Assistant Dean at Chapman University's Argyros School of Business where he led the Full-Time MBA, Flex MBA and Executive MBA Programs.  He was also a part of the strategic planning team for the Argyros School and served as Faculty Athletics Representative for Chapman University.
Jon is an MBA graduate with honors from the UCLA Anderson School of Management, and came to Chapman and Berkeley, after working for 5 years at UCLA Anderson, first as Associate Director of Admissions, and then as Associate Director of the Parker Career Management Center. Prior to getting his MBA, Jon graduated Cum Laude with a B.A. in Economics from UCLA and spent over a decade as Director of Operations for the UCLA Football Team, where he assisted the coaching staff in leading the team to national prominence.
Jon is on the Board of Directors for the Juvenile Diabetes Research Foundation's Orange County chapter, and he is a co-author of a book entitled "The Early Career MBA."  Jon's daughter Mia is a 4th grader at Journey.
Kara McCann
Council Member
kmccann@journeyschool.net
Kara McCann, PPS, LPCC is the Director of Special Services at Orange County School of the Arts (OCSA). She joined OCSA's Student Services Department in 2011 and served as Academic Advisor/Professional School Counselor for three years providing support to students in the areas of College/Career Guidance, Academic Advisement, and Personal/Social Counseling.  Prior to OCSA, Kara worked with special needs students in the Newport Mesa Unified School District (Middle School and High School) and with college students in the South Orange County Community College District.
Kara is a Licensed Professional Clinical Counselor, Licensed Marriage and Family Therapist, Credentialed School Counselor and an Associate Faculty Member/Instructor at Saddleback Community College.  She holds a Bachelor of Arts degree in English from the University of British Columbia, Canada (1990), a Master of Science degree in Counseling from California State University, Fullerton (1998) and a PPS Credential in Educational Counseling from National University (2008). Kara was a Waldorf student in Canada for Grades 3-8.
Lisa O'Neill
Parent Cabinet Member
loneill@journeyschool.net
Lisa O'Neill is one of Journey School's founding parents and is currently serving as the Parent Cabinet Representative to the board. She has four children, all of whom attended Journey.  Her first two children both completed K-8.  One is currently in his first year at Saddleback with plans to transfer to a four year college and her second child is currently a sophomore at San Juan Hills High School.  She has two children currently attending Journey School in first and sixth grade.
Professionally, Lisa was an elementary school teacher who specialized in the writing project and early literacy.  She started a multiage magnet program in Pasadena Unified School District.
Anna Brown
Parent Cabinet Member
abrown@journeyschool.net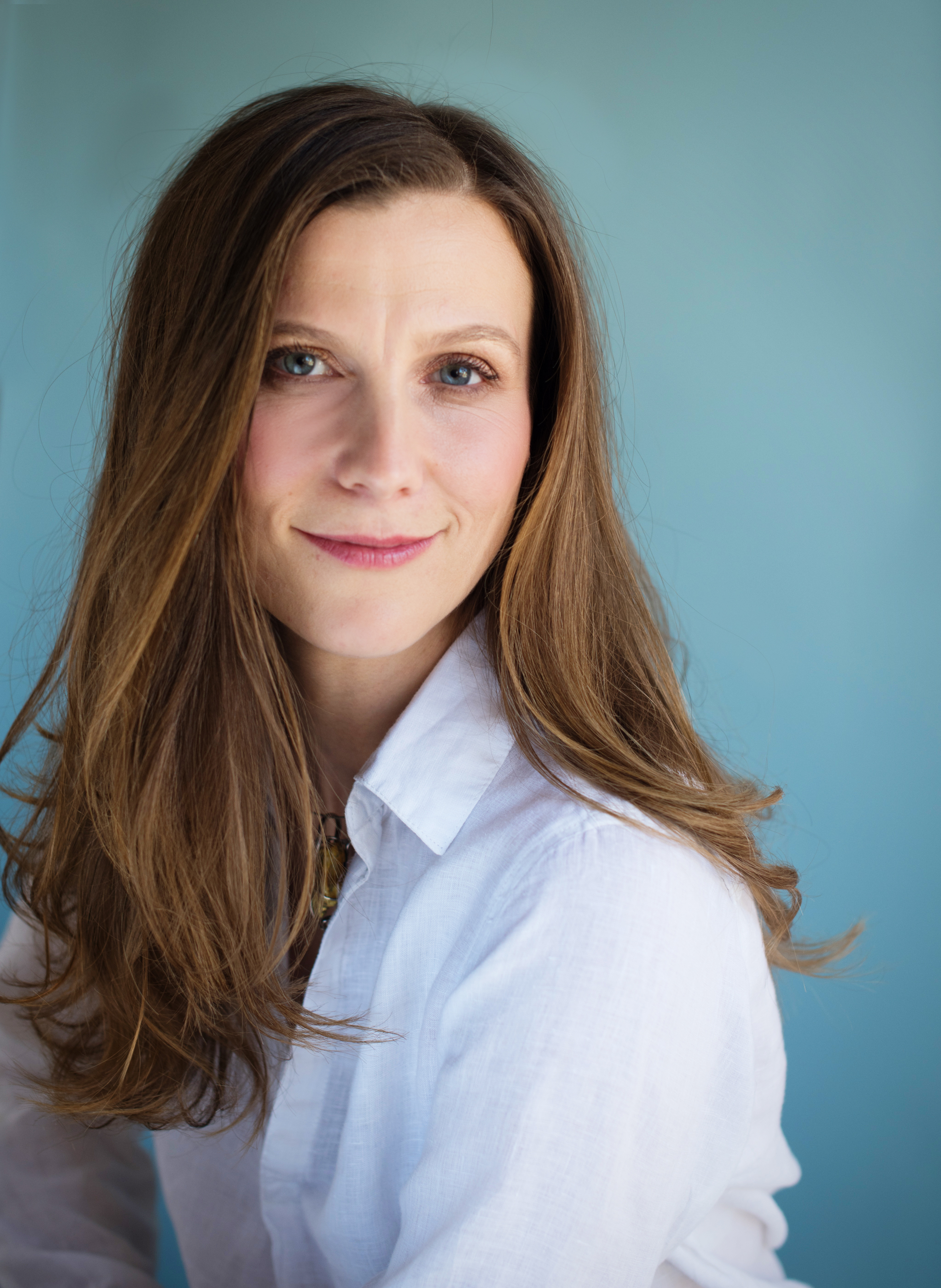 Anna Brown is Diplom Kauffrau (equivalent to MBA) from European University Viadrina in Germany. She is Vice Chair of parents in Polish School of Orange County. Currently, she has two children enrolled at Journey School.
Jill Murphy
Faculty Member / Educational Trustee
jill@journeyschool.net
Ms. Murphy currently teaches the Snapdragon kindergarten class at Journey School. Her life has always revolved around education. Her father was a teacher, her mother drove a school bus, and as the youngest of three children she had a natural love of learning. She has  also served as Main Class Teacher in the grades, which provides a clear picture of 'what lies ahead' beyond Kindergarten.
As an undergraduate, Ms. Murphy was a History major at UC Irvine. She is also in possession of a Multiple Subject Teaching Credential from CSU Fullerton as well as a Master's Degree and Waldorf Certification from Rudolf Steiner College. Ms. Murphy is the proud mother of three strong Irish young men. She loves spending time at the ocean with the boys when she's not involved in school.
Additional Journey School staff members who participate in Council Meetings:
Gavin Keller
School Director
gavin@journeyschool.net
Franci Sassin
Administrative Consultant/Charter School Governance Specialist
fsassin@journeyschool.net