Serena Brinderson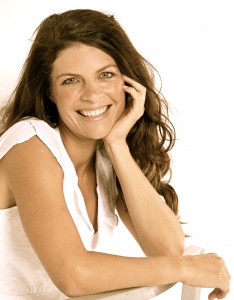 Ms. Brinderson is "excited and honored" to become part of the Journey Faculty:
"From the first time I was introduced to Waldorf, I was moved. When I walk into a Waldorf classroom it brings tears to my eyes because of the way in which a child is nurtured spiritually, emotionally, cognitively and physically. The feeling that I get when I walk onto the Journey campus is that I am supposed to be here!"
As a Main Class Teacher, "I can't wait to get to know each child and to connect with my families as we enrich each other's lives." Ms. Brinderson's first aspiration is to, "Guide my students as they travel along their own unique path, finding their authentic voices. Along the way, I want them to learn so much and to love school!"
Ms. Brinderson was a standout graduate student at USC, where she earned a Master's in Education, with a focus on Art of Teaching. At USC, Ms. Brinderson also earned a Multiple Subject Credential as well as praise from her Master teachers and university professors. Her undergraduate degree is in Fine Arts from Cal State Fullerton.
Ms. Brinderson has two children—Sophie (1st) and Kurt (K), who both attended the Orange County Waldorf School before enrolling at Journey. Serena was born and raised in Laguna Beach and is rooted in Orange County. She is a graduate from Santa Margarita Catholic High School. In her spare time, Ms. Brinderson teaches yoga and loves art, hiking, and surfing.
Jennifer Morrison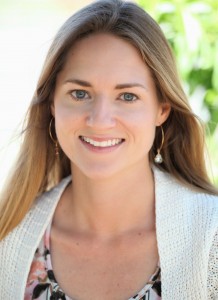 Ms. Morrison's nickname around Journey School is "the natural" because teaching is so engrained in her nature. In 2013-14, she served as an Apprentice Teacher in the Fifth Grade, as Ms. Smith enjoyed maternity leave.
As an Apprentice, Ms. Morrison gained invaluable experience running her own classroom for many months and stepped-up to numerous challenges with poise and maturity. Ms. Morrison has extensive substitute teaching experience in diverse settings, including San Diego and CUSD, and served as an ESL instructor in Korea. She is fluent in Spanish and is passionate about the progressive and holistic nature of Waldorf education. In fact, once she clears her CA credential in 2014-15, Ms. Morrison's immediate professional goal is to earn her Waldorf Certification.
Ms. Morrison graduated from the College of New Jersey with honors, specializing in Math, Science, and Technology. She also possesses a CA Multiple Subject Teaching Credential as well as an Elementary Education Certificate from New Jersey with Advanced Standing. In the summer, Ms. Morrison will attend the Art of Teaching First Grade at Rudolf Steiner College.
"I am so grateful for the experience I have gained this year with the fifth grade class. The enthusiasm, dedication, and support of my colleagues, administration, and class parents has been a true inspiration. I am looking forward to applying all that I have learned this year to my first grade class and creating a nurturing bond with my new students and their families to carry through in the upcoming years."
Ms. Morrison is passionate about yoga and the lifestyle that goes with it. She also loves traveling, live music, reading, and spending time outdoors.
1st Grade Assistant Teachers
Kate Taylor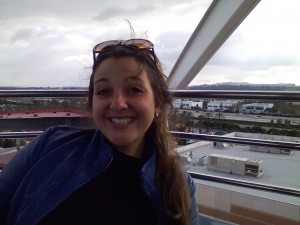 I really look forward to being surrounded by staff and parents who care about the whole child, and who believe in Waldorf education. It will be a welcome challenge to learn from my colleagues and to grow professionally, and a welcome pleasure to make new friends, share life and learning, and mostly, to get to know a group of wonderful children. I hope to be a great support to the main teacher in our first grade class, and to help the days run smoothly and joyfully.