Arias Collins
Arias Collins is elated that her professional experiences have lead her to such an incredible opportunity at Journey School. She will lead the first grade next year, and cannot wait to meet her wonderful students.
Arias has over ten years of experience working with children in public and charter schools, but always felt that something was missing – the spirit! After learning about Waldorf education, her hope returned and she dedicated herself to the Foundation Studies Program at the Waldorf School of Orange County.
Arias has experience as the Visual Arts instructor for the Fullerton School District where she designed and implemented cross-curriculum lesson plans that culminated in hands-on art projects. She has also taught the talented 7th graders at Orange County High School of the Arts. In all, Arias has taught thousands of students and has seen how their minds can light up through inspired learning.
Arias talks about her experience as a teacher for the Fullerton School District: "I have seen the power and freedom that comes with experiential and age appropriate learning. Personal identity of students is of utmost importance to me. With enthusiasm, patience, sensitivity, and a deep love of learning, I strive to create an open and safe environment for my students. I have seen so many students blossom as they discover that they possess great brilliance."
Arias has her California Multiple Subject Teaching Credential from UC Davis. She also studied at Chapman University and earned her B.A. in Fine Art with a minor in Psychology.
In her free time, Ms. Collins enjoys hiking in the canyons of Laguna Beach, practicing yoga, singing, making her own art, and spending time with close family and friends.
Monique Nicholson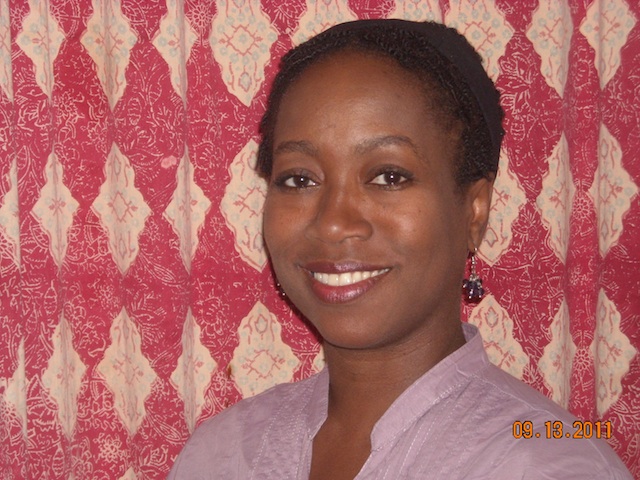 Ms. Nicholson was born and raised in Brooklyn, New York and began her Waldorf career twenty years ago at the Waldorf School of Orange County when she earned her Waldorf credentials. She later taught also at Anneliese's School in Laguna Beach, which has a similar educational philosophy. From 2006-2008 and again this school year Ms. Nicholson taught English as a second language in Israel. She will be returning with her two daughters in July to begin leading the First Grade class. Monique holds a BA in Biology from the University of California, Riverside, and will be furthering her many years of teaching experience as a CalStateTeach Intern candidate which allows her to teach in the public sector.
Having been involved in Waldorf education as a teacher, and being a product of a "home-grown" Waldorf school herself, Monique is happy to witness the success of Journey School from its infancy. She shares,
"Upon my visit to the campus and meeting the students and faculty last year, I saw harmony and respect for differences, reflected by an air of confidence that extends down to the students. As an educator I would like to build on that confidence as a guide, using Waldorf education to help children navigate challenges – by honing their faculties to problem solve real life issues while engaged in listening and telling stories and experiencing drama and the visual arts. I enjoy engaging with children in meaningful dialogue and in fun and creative ways. In doing so, I am also benefitted. I am a continuous life learner with talents from dancer to scientist, artist to teacher. With the maturity which comes from life experience, I bring a diversity of skill sets to the mix."