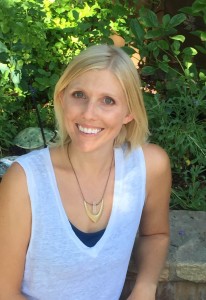 "I have seen the power and freedom that comes with experiential and age appropriate learning. The personal identity of students has been of utmost importance to me. With enthusiasm, patience, sensitivity, and a deep love of learning, we created an open and safe environment for my students. I have seen so many students blossom as they discover that they possess great brilliance. Waldorf education is simply beautiful and my parents are wonderful."
Ms. Collins has over a dozen years of teaching experience in public and charter schools. She earned a California Multiple Subject Teaching Credential from UC Davis.  At Chapman University, she received a B.A. in Fine Art with a minor in Psychology. Ms. Collins is currently attending a Waldorf Certification graduate study program.
Ms. Collins has experience as the Visual Arts instructor for the Fullerton School District, where she designed and implemented cross-curricular lesson plans that culminated in hands-on art projects. She was also a favorite teacher of talented 7th graders at the Orange County School of the Arts.
In her free time, Arias enjoys hiking in the canyons of Laguna Beach, practicing yoga, TM Meditation, singing, making her own art, and spending time with close family and friends.