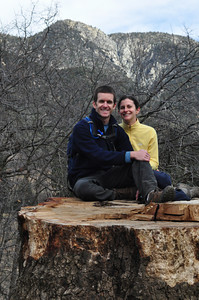 Mr. Calloway has served as a Main Class Teacher at Journey School for since 2015. Prior to his arrival, he had over ten years of experience working with children in public, private, charter, and informal educational settings. Throughout this diversity of teaching environments, he has gained an appreciation for hands-on learning and loves to challenge students with dynamic educational experiences.
Mr. Calloway's work with children began as an outdoor educator working at a summer camp in Pennsylvania. His experience connecting children to nature was enhanced through his studies at Prescott College in northern Arizona where he earned a B.A in History with a minor in Outdoor Education. While studying in Prescott, Mr. Calloway spent a semester volunteering in the classrooms of a local Waldorf charter school called the Mountain Oak Charter School. Through this experience, Mr. Calloway saw that the philosophy of the Waldorf high school he attended in Pennsylvania could have a thriving presence in the world of public education.
While teaching preschool in Irvine for three years and earning a California Single Subject Credential from Chapman University, he gained valuable classroom experience working with students from the age of three to seventeen years. During his time studying the use of experiential education in history classrooms as part of his master's degree, Mr. Calloway explored the best practices of project-based and dynamic learning to further his appreciation and use of student participation in classroom activities.
In his free time, Mr. Calloway enjoys hiking, mountain biking, and camping in the hills and mountains of southern California and spending time reading or playing the banjo at his home in Irvine.