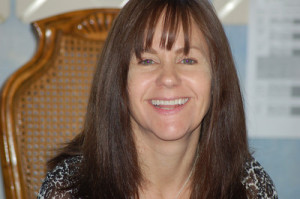 Mrs. Barger started teaching at Journey in 2011, recently leading a class from first to fifth grade. She is now proud to be taking on the role of Kindergarten teacher for our Dandelion class.
She possesses a Teaching Certificate in Waldorf Education from Steiner College. She earned her BA in Human Development from Pacific Oaks University and a Multiple Subject Credential from CSU Fullerton.  Mrs. Barger has abundant experience working with young children—having led a popular art program in the region for many years. She enjoys studying about childhood development and educating parent partners about key milestones their children achieve.
Raised in the Northwest, Mrs. Barger has spent most of her life in southern California where she reared her own children.  In her "spare time" spending time with her husband as they explore new terrain in her jeep, visiting her adult children in Texas and Idaho, fishing, enjoying nature, and traveling are favorite pastimes. Mrs. Barger is very excited about the future:  "I look forward to many more wonderful years at Journey working with an amazing administration, office staff, teachers, and parents who value education and respect children like no other place! It has been a joy to grow with my class, my colleagues, and as a teacher. I feel truly blessed to be a part of this amazing Journey School.