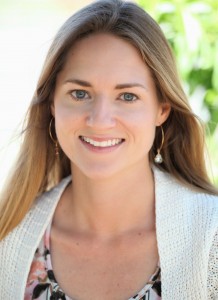 Mrs. O'Dell's nickname around Journey School is "the natural" because teaching is so engrained in her nature. She has served as a Main Class Teacher at Journey since 2014. In preparation for this role, Mrs. O'Dell served as an Apprentice Teacher, gaining valuable experience running her own classroom for several months. She has extensive experience teaching in diverse settings, including San Diego and CUSD, and served as an ESL instructor in Korea. She is fluent in Spanish and is passionate about the progressive and holistic nature of Waldorf education. She is currently in the process of attaining her Waldorf Certification.
Mrs. O'Dell graduated from the College of New Jersey with honors, specializing in Math, Science, and Technology. She also possesses a CA Multiple Subject Teaching Credential as well as an Elementary Education Certificate from New Jersey with Advanced Standing. She has attended training at Rudolf Steiner College.
"The enthusiasm, dedication, and support of my colleagues, administration, and class parents has been a true inspiration. I am looking forward to applying all that I have learned and creating a nurturing bond with my new students and their families to carry through in the upcoming years."
Mrs. O'Dell is passionate about yoga and the lifestyle that goes with it. She also loves traveling, live music, reading, and spending time outdoors.