Hellene Brodsky Blake, Morning Glory Class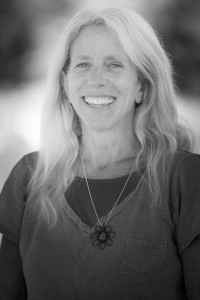 Miss Hellene brings 19 years of teaching experience. She has taught parent-tot classes through college graduate level classes.  Throughout her career, Miss Hellene has learned to cultivate joy, love, and reverence in her classroom like seeds in a garden. Miss Hellene continues to draw strength in teaching by building exceptional "community" with parents and colleagues.
In addition to extensive teaching experience, Miss Hellene is a life-long learner who possesses the following degrees and credentials: BS in Psychology, MA/ABD in Clinical Psychology, MA in Waldorf Education, Waldorf Certification, California Multiple Subject Teaching Credential, and a School Psychologist Credential.  Prior to teaching, she was a District School Psychologist in Carlsbad for 13 years.  She was drawn to teaching and Waldorf Education when her first of three daughter's was born.  She has homeschooled her own children as well as others, participated in an Independent Waldorf School initiative and now strives through the Charter movement to bring Waldorf education to all children.  She currently serves as a mentor at Journey School.  In addition, she teaches at Rudolf Steiner College in the Hybrid Program for public teachers as an early childhood leader as well as Grades 1 & 2 cohort leader. She is also a faculty member of Gradalis, a Waldorf teacher training & consulting institute.
She is fortunate to share the enormous transition with teachers and parents from the home-like environment of Kindergarten to Grade One.  This is indeed one of the child's largest transitions in his/her school career. Miss Hellene believes that Waldorf Education is needed now more then ever as an antidote for the media-technological age that today's children are bombarded and immersed within.  One of her goals is to protect the early years of childhood and preserve and foster the inner development of the child.  This allows for the possibility of unlimited capacities including: creativity, critical thinking, multi-level development of intelligence, social consciousness, healthy interpersonal relationships and a well-rounded, emotionally-grounded human being.
Waldorf education seeks to create a person who loves learning for its own sake. On goal of the Early Childhood Department is to foster collaboration, guidance and a strong foundation of Waldorf education to create security, trust and knowledge of the curriculum, expectations and outcomes.
Laura Bujjoni, Dandelion Class
Mrs. Bujjoni, called Miss "B" by the children, was born in Laguna Beach and spent her childhood in Northern California. She has fond memories floating down the Feather River as she and her siblings found the river to be a refuge, "Hardly a day went by that we were not in it, near it, or high above its canyon walls." The opportunity to explore in nature was a profound experience for Mrs. Bujjoni. These memories fuel her passion and pedagogy.
Mrs. Bujjoni's education brought her back to OC—where she met the, "Love of my life and now husband, Allen, while also pursuing coursework at a local junior college." College was a huge turning point for Mrs. Bujjoni, and she jokes; "I would have remained a career student if the pay was better." So, she did the next best thing and became a teacher. Ms. Bujjoni reflects:
"I love being a teacher at Journey, where I can be that career student while serving children that I have come to know and love on a level that I never thought possible. My children inspire me with their sense of curiosity for the world, creativity, and live imagination. On any given day, I get to watch them become cooks, kings, and sailors during creative play."
Mrs. Bujjoni graduated Cum Laude from CSU Fullerton with a BA in Liberal Studies. Her postgraduate work includes a California Multiple Subject Teaching Credential as well as pursuing her Master's Degree and Teaching Certification in Waldorf Education from Rudolf Steiner College. Mrs. Bujjoni has been a Main Class Teacher in the grades and uses this understanding of the curriculum to inform her work.
Jill Murphy, Snapdragon Class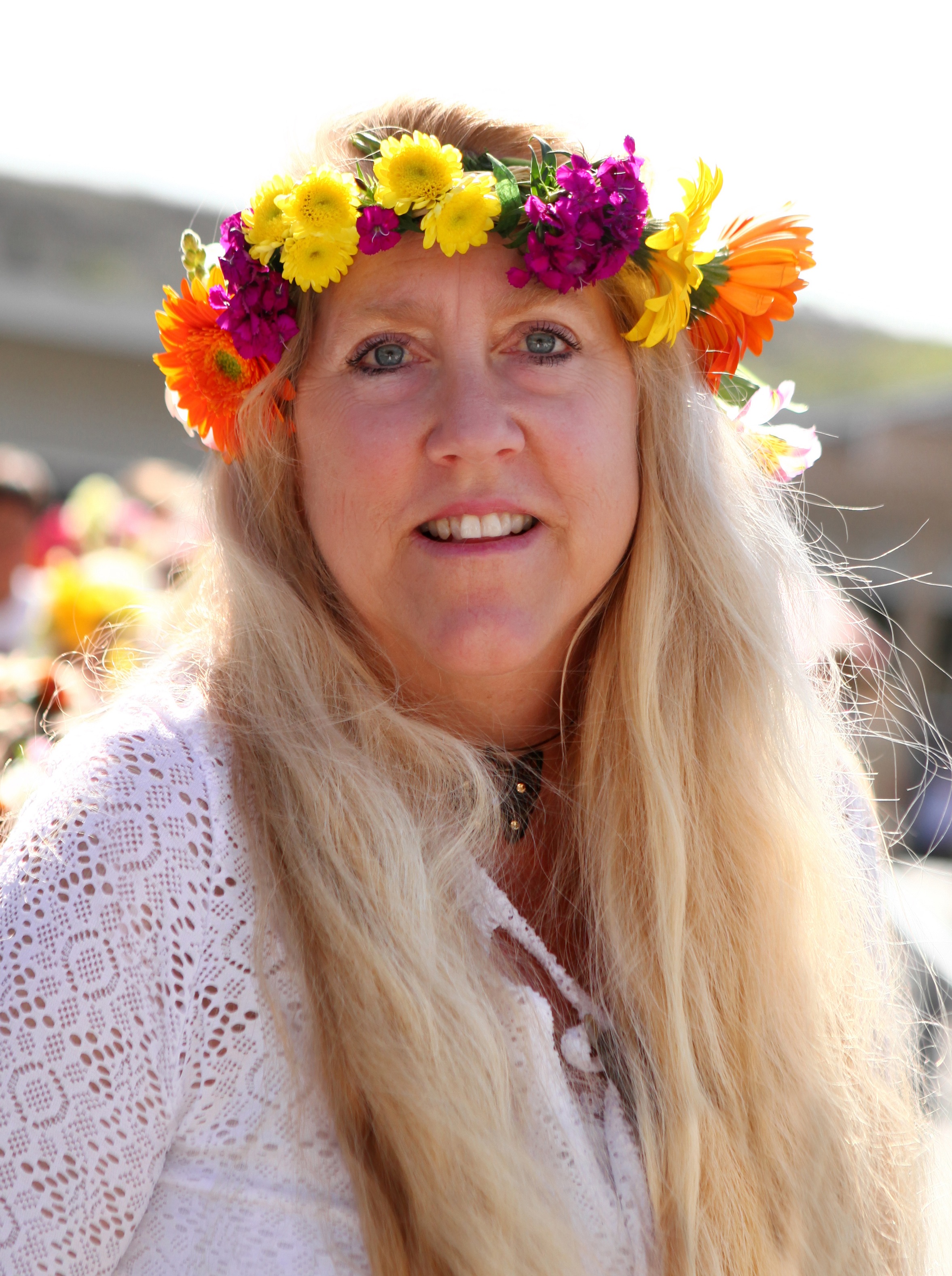 Ms. Murphy, or Miss Jill, as the students call her, has been at Journey since its inception and is thrilled to lead the Snapdragon Class.  For her, the children are a gift and the classroom is a place of wonder, surprise, and reward:
"Nothing is taken for granted. These young ones have much to teach the rest of us. They are so close to purity that everything in life is good. For instance, the leprechauns truly did make mischief in the classroom on St. Patrick's Day.  And, the stones at the park really are special gems—just as that gravel road is actually a golden pathway. These 'little things' mean so much to the children because their imagination and hearts are engaged in all they do.  It is an honor to protect their childhood as we prepare the students for the grades." 
Each year, Ms. Murphy enjoys welcoming new children and building strong bridges with parents. She feels there is so much positive engagement in the Early Childhood Department and she loves how her parents come together:
"My parents have bonded beautifully.  I love being there as they begin their journey with Journey. I have lots of anticipation for what will come next year.  Ms. Elisbeth and I have learned so much about what works and how we can do even more.  I am excited and inspired."
Ms. Murphy's life has always revolved around education.  Her father was a teacher, her mother drove a school bus, and as the youngest of three children she had a natural love of learning.  Over the years, many inspirational teachers, especially Mrs. Seivers of San Clemente, ignited her desire to teach.
She first launched her educational career as an aide in Kindergarten while still in high school. She also worked in several preschools as well as the medical field. These experiences planted in Ms. Murphy an intuitive understanding of what the young child needs.  Ms. Murphy also served as Main Class Teacher in the grades, which provides a clear picture of 'what lies ahead' beyond Kindergarten.
As an undergraduate, Ms. Murphy was a History major at UC Irvine. She is also in possession of a Multiple Subject Teaching Credential from CSU Fullerton as well as a Master's Degree and Waldorf Certification from Rudolf Steiner College.
Ms. Murphy is the proud mother of three strong Irish young men.  She loves spending time at the ocean with the boys when she's not involved in school.
Jennifer Sternberg-Hopps, Sunflower Class

Mrs. Hopps–also known as "Miss Jennifer"–is pleased to lead the Sunflower Kindergarten once again. She believes the work performed in the Early Childhood Department is more relevant than ever:
"We are surrounded by so much rapid change right now in the world.  Now more than ever children need beauty, truth, and goodness. We all do. The conditions that inspired Steiner to create Waldorf education are not too different from what is unfolding now; and, our education is needed to give our children's generation hope and inspiration for their future." 
Mrs. Hopps arrived at Journey in 2011. She possesses a Master of Arts in Education with an emphasis on Waldorf Education.  She is a graduate from Rudolf Steiner College with a Teaching Certificate in Waldorf Education, Early Childhood emphasis. She also possesses a Multiple Subject Teaching Credential with an English Learner Authorization from UC Santa Barbara. Mrs. Hopps was a Cum Laude graduate from UC Santa Barbara—where she earned a Bachelor of Arts in Psychology with a minor in Biological Sciences. She was also the valedictorian of her high school.
Before coming to Journey, Mrs. Hopps taught for Saddleback Valley Unified School District's Trabuco Field Study Program—leading nature studies in the lower grades. She draws upon this background to support creative play and experiential learning. Mrs. Hopps also draws upon her experience teaching Adaptive Physical Education to support children's healthy development of balance, movement, and sensory integration. With regard to her parent partners, Mrs. Hopps reflects:
"I am continually inspired by my parents' personal striving and commitment to their children's education and overall well being.   I am looking forward to another year of joy and growth with my students.  My class feels very much like a family as we learn and grow together!"
Mrs. Hopps enjoys spending time in nature with her husband and four children when she is not teaching the young ones at school.