Gaylen Corbett, Visual Arts
Joshua Crawford, Woodworking/Compassionate Campus
Elle Esparza, Spanish
Janet Gates, Mathematics
Joy Halverson, Games
Tammra Tanner, Cooking Arts and Little Acorns
Kim Torrey, Middle School Science
Diana Graber
Digital Media Literacy / Cyber Civics
Diana Graber has an extensive background as a producer and marketer of media, including film, video, television, print, and special events. She is co-owner of Graber Productions, an Emmy award-winning film and video production company. Together with her husband, Michael, she has produced numerous sports, adventure, and educational documentary films and television programs and series since 1993.
Diana is also co-founder of CyberWise, a Learning Hub that helps busy parents and educators become digitally literate. Launched in the Summer 2011, CyberWise was a Stage 2 winner of the MacArthur Foundation/HASTAC/Mozilla Digital Media and Learning Competition designed to find and fund the most innovative uses of new media in support of connected learning. Diana has a B.A. in Communications Studies from UCLA and an M.A. in Media Psychology and Social Change from UCLA/Fielding Graduate University.
She was recently a finalist for the NAMLE Research Emerging Scholar Award for her research on New Media Literacy Education, which was featured in the Journey of Media Literacy Education (JAMLE). She also serves on the programming committee for NAMLE (National Association of Media Literacy Education) and is on the board of a nonprofit organization, Wheels4Life.
Janet Gates — Mathematics

"I am excited to be a part of the Journey team! I have been teaching different levels of math for over 20 years. I also worked as an Electrical Engineer before starting a family. Math and science are my favorite subjects and I love to see the delight on a student's face when a new concept is understood. I enjoy showing my students examples of math in action in our every day lives and also in our world. I have been married for over 25 years and have four wonderful children who are are all attending various California universities."
Diana Corbo – Journey Music Coordinator & Music Teacher
"Music isn't just learning notes and playing them. You learn notes to play to the music of your soul." ~K. Greenwood
Ms. Corbo is a co-founder of Journey School and we're thrilled she is returning as Music Instructor for a 5th straight year in 2014-15. Ms. Corbo has a great deal of fun sharing her music, rhythm and performance skills with Journey students and works towards encouraging each child to unfold their own unique relationship with music and creative arts. She loves Journey's dedication to weaving a myriad of arts into the curriculum and is continually inspired by the compassionate, deeply dedicated teachers and staff she works with.
Ms. Corbo and her husband Michael have three Journey educated children. As a founding parent of Journey School, Diana fondly remembers sharing music with the very first class of Journey school – now college age! Ten years later, while exhaling after completing USM's masters program in Spiritual Psychology, she was called (literally & figuratively!) to share her joy of music with Journey once again.
Ms. Corbo has 30 years of experience in the Performing Arts, in many genres of music. She received numerous awards during her years on stage, from her town in New England to San Francisco – culminating in her solo act at York Hotel's prestigious Plush Room Cabaret. Over the years she garnered many favorable reviews, including two in the San Francisco Chronicle before her move to Orange County, but adds that none of these experiences compare to her delight in guiding Journey students into the fullness of their own musical talents.
Ms. Corbo serves on the Board of the Southwest Community Center, a homeless, low income assistance Center in Santa Ana, learning a lot about Fundraising, and the power of compassionate community along the way. She sings (& waltzes!) monthly with the Seniors at Mt. of Olives Adult Daycare and in her spare time(?) Diana can be found walking on the beach, belly dancing (Raks Sharqi) and playing her doumbek (not all at the same time of course.)
Ms. Corbo feels blessed to be a part of this school's journey, seeing firsthand how the loving intentions from which it was conceived are now blossoming, infused with the wisdom, strength and stability that years of dedicated teachers, parents and staff – both present and past, bring.
Billy Alexander – Guitar Teacher
Billy Alexander is returning to Journey to teach Guitar for the 5th straight year. Mr. Alexander is an award-winning musician and producer. He plays lead guitar, sings, plays piano and organ, and is an up and coming Pop/Rock/Country songwriter.
Mr. Alexander began his music career at age 10 when he started taking guitar lessons. At 15, he studied classical guitar and music theory, and within a year he was playing professionally and teaching guitar out of a local music store. Mr. Alexander's passion for music led him to take music theory classes in high school and college while continuing to perform, tour and teach at the professional level.
After years of performing and touring on the east coast, Mr. Alexander made the move to L.A. playing and recording around town with some great musicians and bands including The May Kings. Soon he met up with fellow east coasters Scot Sax (songwriter, Faith Hill, Tim McGraw, Joey McIntyre) and Mark Getten (RCA's Wanderlust) to form FEEL. FEEL landed a record deal with Nashville's Curb Records in late 2002 and spawned two radio hits "Won't Stand In Your Way" going to #18 on national radio charts and "Got Your Name On It" reaching #28 on Billboard Charts.
Mr. Alexander continues to tour and record for other artists including a brief live stint with Sony/Columbia recording artist Anna Nalick and playing lead guitar/vocals for John Waite (The Babys, Bad English, Alison Krauss). In addition to lending his exceptional skills as a lead guitarist, he is establishing himself as a world class songwriter in the world of Pop and Contemporary Country music, earning one of Songwriter Universe Magazine's Top 5 best songs of the month September 2006 and having songs cut in Nashville and around the country. Mr. Alexander currently lives in Lake Forest with his wife Doreen and their little Boston Terrier "Pepper". He enjoys the warmth and smiling faces of the children at Journey and the positive attitudes of all the staff and teachers at the school.
Linling Hsu – Strings Teacher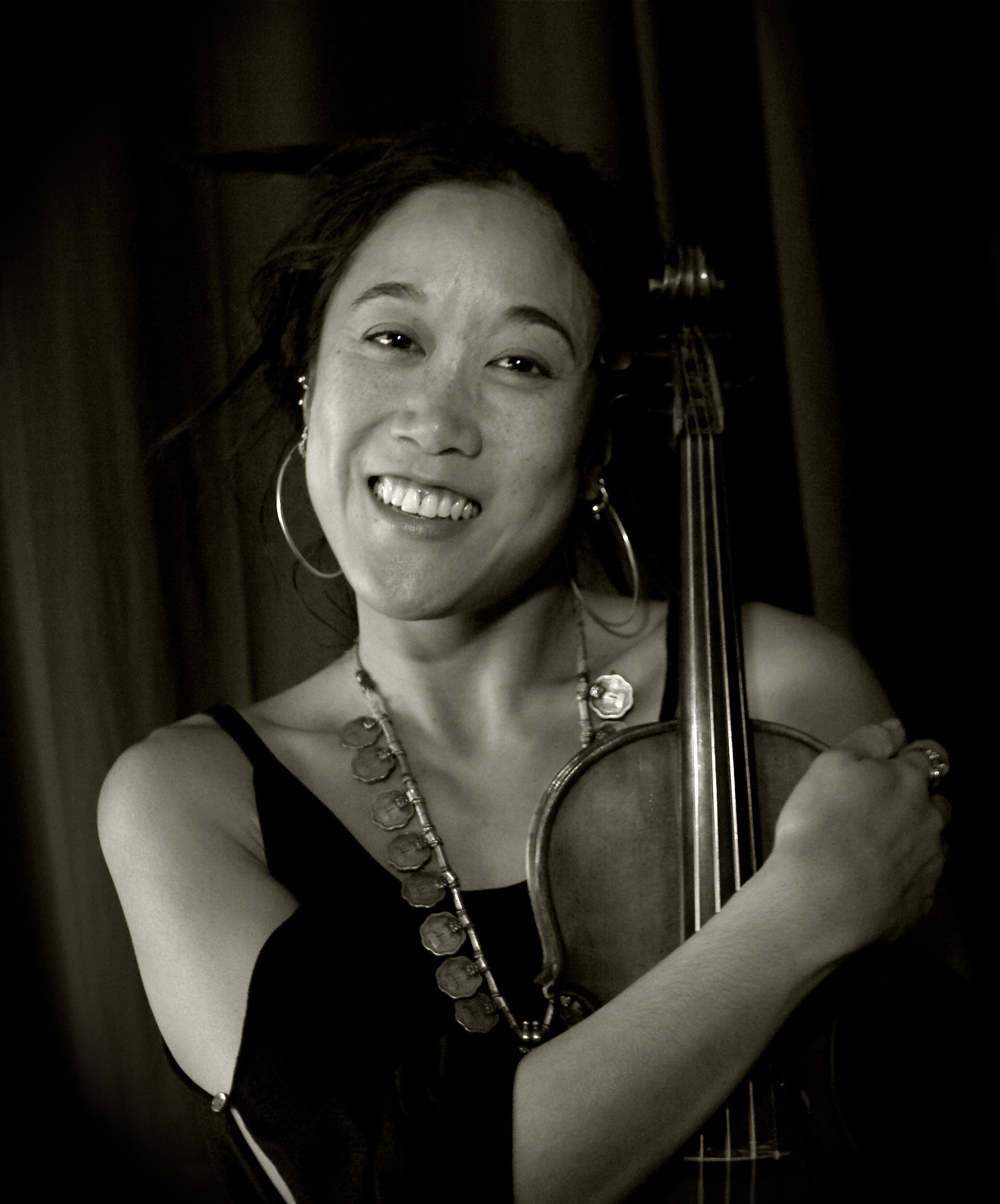 "Miss Ling" is thrilled to be joining the incredible Journey team this year. She is a dedicated music educator and certified yoga instructor and maintains a full violin studio in the Los Angeles and Orange County areas. She is extremely passionate about teaching violin, as she believes learning music through an instrument imparts important life skills. She strives to create the most positive learning environment and describes her teaching approach as patient, innovative, and supportive.
A southern California native, Linling began her immersion in the Suzuki violin and piano method from age 4 and graduated from Rice University, Shepherd School of Music with a Bachelor of Music in 2002. She went on to attend four years of career-development residencies at the Banff Centre for the Arts (Canada), and has performed on many stages across the U.S. and Canada with renowned artists such as Edgar Meyer, Bennie Maupin, Munyungo Jackson, Justo Almario, Anton Kuerti, Angela Cheng, John Stetch, Barry Shiffman, Chen Halevi, Mark Applebaum, and Hugh Fraser.
Kathryn Pitts – Music, Grades 4-8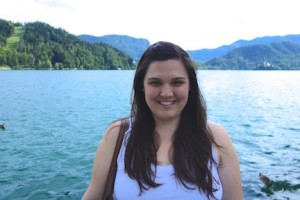 Kathryn Pitts is a professional soprano and music teacher. She received her Bachelor of Arts in Music Education and K-12 Music Teaching Credential from California State University, Fullerton.  Katie is proud to join the Journey School faculty this year as the Upper Grades Music Specialist!  She also teaches local after school choral programs, sings with Pacific Chorale, and teaches private lessons.
Ms. Pitts has extensive choral singing experience and has performed in many well-known venues including Walt Disney Concert Hall, Hollywood Bowl, Renée and Henry Segerstrom Hall, Verizon Wireless Amphitheater, Staples Center and the Nokia Theater.  She has performed with Pacific Symphony, The Hollywood Bowl Orchestra, Musica Angelica, and Andrea Bocelli.  She made her European debut in summer 2014 at the American Institute of Musical Studies (AIMS) in Graz, Austria as a member of the Opera Studio.
Iris Ortiz – Spanish Teacher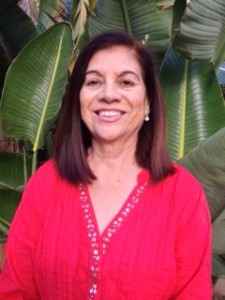 Iris was born and raised in Argentina. In 1968 she became a school teacher and in 1974 she completed her studies as a professor of Piano and Theory. In 1985 she discovered the Waldorf philosophy and began teaching Spanish at Highland Hall Waldorf school and throughout the Los Angeles County. After doing that for seven years, Iris returned to Argentina and opened a children's program that focused on music and arts and crafts as well as teaching music at several schools. In 2001 she returned to California and to the Waldorf schools and has since been engaged in using music to teach Spanish to children and adults in various settings, from private classes to public and private schools in Orange County. Iris enjoyes reading, crafting and knitting and her passions are her 3 grandchildren.
"I love teaching Spanish at Journey because the administrative team, Shaheer and Gavin, are always attentive to the needs of the teachers as well as of the students. I have received nothing but tremendous support all year from both of them. Another reason is the excellent relationship I have with my colleagues. And last but not least, I have to say that the students are a reflection of their class teacher and every class I have with them I am gifted with their respect and moments of joy in watching how they achieve a higher level of learning."
Amanda Hammond – Handwork Teacher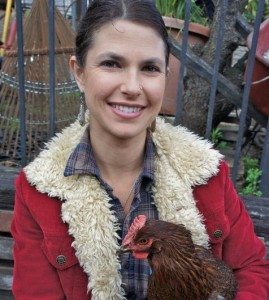 After having assisted Ms. Sylvia in the 2014-2015 school year, Amanda Hammond is excited to take on the position of our First Grade Handwork Teacher. In her third year of the Waldorf Teacher Training Program at WSOC, Amanda has found her passion working in early childhood and the lower grades. Amanda is also extremely grateful to Ms. Sylvia for her guidance through the previous year and for the opportunity to continue working with her and growing professionally with Journey School's amazing school mentors. Ms. Amanda says, "I am so excited to spend my time working with your children! I look forward to helping them to grow more confident with their handwork skills, learning to appreciate color and beauty and to be more mindful of the world around them. This is joy and I am grateful!"
Joy Halverson – Games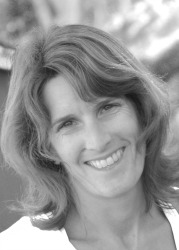 Ms. Halverson was raised in a military family, moving every two years or so. Her dad always took the overseas posts so they lived in, Chile, Leisel, Germany, Colon, Panama in the Canal Zone and in Madrid, Spain. Her dad retired the summer before her freshman year in high school and moved the family to Mission Viejo, California. Ms. Halverson graduated from Capo High School, Saddleback College and UCLA.
She married Eric on Halloween 1992 and they have a daughter, Morgan who attended Journey 4th grade through 7th grade, graduated from Mission Viejo High School and will begin her 2nd year at UC Santa Cruz in the fall. Son, Jamie was a student at Journey from kindergarten through 8th grade. He will be a junior at The Academy in Santa Ana, in the engineering track, in the fall. Daughter Annie will begin her final year at Journey this year, enjoying her 10th year at our wonderful school!
Ms. Halverson will continue as our Outdoor Movement and Games teacher for 4th through 8th grades and rotating though the 1st through 3rd grades on a monthly basis. She has just completed her first year of Spatial Dynamics training.
Tammra Tanner – Cooking Arts and Parent Education
A Southern California native Tammra grew up in Huntington Beach and is the mother of 3 daughters, two Journey graduates, and one in
the grade 6 class. She is a certified Waldorf teacher and has been involved in the Waldorf movement for over 18 years. Waldorf education in the public sphere is crucial to her and thus she is the Administrator for the Hybrid teacher training at Rudolf Steiner College and is also a faculty member of Gradalis, a Waldorf teacher training & consulting institute.
Her love of travel led her as a flight attendant for eight years until she married "my darling husband" and put down roots. "Once my eldest was born I began to search for a better system and philosophy for the education of my children; and so began my study of Anthroposophy and Waldorf."
As a relationship based education Waldorf allows children to develop in freedom to their full potential by teaching with an awareness of
those to be taught, creatively offering the rigors of academics needed, fostering reverence for life, enlivening spirit, and
nurturing a love of learning. It is to become fully awake, aware and alive. It was this that led me to Journey 10 years ago and over those years has defined my service in many school capacities.
Today "Miss Tammra" as she is known to the children, is the Cooking Arts teacher, Little Acorns after care Director and parent education
facilitator offering Head, Heart and Hands program & workshops. She is a past Parent Cabinet Chair and is currently on the Parent Cabinet Executive Board and serves on the Pedagogical Council.
Gaylen Solomon Corbett
Visual Arts, Grades 6-8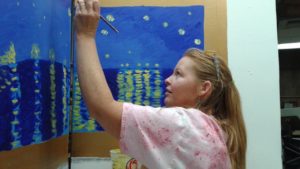 Gaylen's passion for art came at an early age.  Born into an artistic family, her childhood was spent in her father's art studio, with an unlimited supply of paint, brushes and paper. She was inspired by the local artists that traveled in and out of the studio, and learned many skills by watching them paint. Summers were spent on the grounds of the Festival of Arts or camping the woods with her grandparents. These childhood experiences continue to influence Gaylen's work as both a teacher and an artist. Gaylen went on to study art throughout college, and continues to learn through workshops offered by local artists. It is a joy and honor for Gaylen to put these experiences to work in creating a rich art curriculum for Journey's middle school students.
Gaylen is an Educator Member of Laguna Art Museum and Laguna Plein Air Painters Associations, and is the proud parent of two Journey School graduates who are attending Dana Hills High School.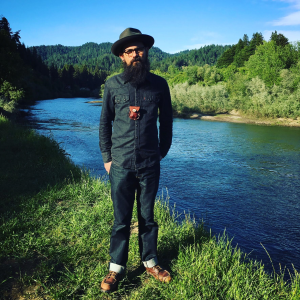 Joshua Crawford
Woodworking / Compassionate Campus Team
Joshua has been around woodworking all of his life, starting in his earliest years watching his father in his trade as a master carpenter. Having a natural knack for working with wood, Joshua enjoys sharing his love for woodcraft with his students and helping them appreciate the sources in nature that the materials come from. He has a strong connection with the outdoors and shares that with the children he works with.
Joshua is a member of Journey's Compassionate Campus Team, working with students in our Will Work program. He also has extensive experience in the studies of meditation and mindfulness practices and brings that experience to his interaction with the students. Joshua feels that he has found a real home at Journey School and enjoys connecting with the children in their daily lives.
Kim Torrey
Middle School Science
Miss Torrey served as a Main Class Teacher at Journey starting in 2011. Prior to this, she was employed as a Lead Teacher at the Mariposa Center in Rhode Island. Miss Torrey earned a B.F.A. in Photography from Arcadia University in Pennsylvania—where she was recognized as a Distinguished Scholar. She then graduated from the University of Pennsylvania with a Masters of Science in Elementary Education. Miss Torrey possesses her California Clear Multiple Subjects Teaching Credential and also earned her Teaching Certificate in Waldorf Education along with colleagues. She is fluent in Spanish and infuses her classroom with multicultural learning opportunities. Away from school, Miss Torrey loves to travel and has a passion for art.  Her travels have brought her throughout Europe and most recently to Ecuador where her brother and sister-in-law live.