Billy Alexander – Guitar Teacher
Billy Alexander plays lead guitar, sings, plays piano and organ, and is an up and coming Pop/Rock/Country songwriter. Billy began his music career at age 10 when he started taking guitar lessons. At 15, he studied classical guitar and music theory, and within a year he was playing professionally and teaching guitar out of a local music store. Billy's passion for music led him to take music theory classes in high school and college while continuing to perform, tour and teach at the professional level.
After years of performing and touring on the east coast, Billy made the move to L.A. playing and recording around town with some great musicians and bands including The May Kings. Soon he met up with fellow east coasters Scot Sax (songwriter, Faith Hill, Tim McGraw, Joey McIntyre) and Mark Getten (RCA's Wanderlust) to form FEEL.
FEEL landed a record deal with Nashville's Curb Records in late 2002 and spawned two radio hits "Won't Stand In Your Way" going to #18 on national radio charts and "Got Your Name On It" reaching #28 on Billboard Charts.
Billy continues to tour and record for other artists including a brief live stint with Sony/Columbia recording artist Anna Nalick and playing lead guitar/vocals for John Waite (The Babys, Bad English, Alison Krauss). In addition to lending his exceptional skills as a lead guitarist, he is establishing himself as a world class songwriter in the world of Pop and Contemporary Country music, earning one of Songwriter Universe Magazine's Top 5 best songs of the month September 2006 and having songs cut in Nashville and around the country.
Billy currently lives in Lake Forest with his wife Doreen and their little Boston Terrier "Pepper".
He enjoys the warmth and smiling faces of the children at Journey and the positive attitudes of all the staff and teachers at the school.
Liz Clark – Handwork Teacher
Liz Clark is an experienced textile artist and educational practitioner. She has a Bachelors degree in Art Education from the University of London, specializing in textile arts, and an M.Ed. in Instructional Design from San Jose State University. Prior to coming to the United States, Liz taught textile arts for several years in inner London secondary schools  [junior high and high schools]. After arriving in Silicon Valley in 1983, she found it hard to continue a career in textile art teaching, so she gained a Master's degree and learned to use a computer! For two years, Liz worked as an instructional designer for AT&T and for a consulting company in Boston. She left this position to raise her son and return to educating children. Liz discovered Waldorf education when she lived close to the Austin Waldorf School in Texas — and she wanted this type of education for her son. Liz joined Journey School as a parent shortly after it opened in 2000. She took on a leadership role in writing Journey's curriculum alignment for the school's first charter renewal and has since traveled with the school as a parent, teacher and community member.
Liz has two California teaching credentials: single subject – Art and Home Economics and a multiple subject teaching credential. She is currently learning Spanish with a view towards traveling in Mexico and other Spanish-speaking countries to explore their beautiful arts and crafts. With her son now away at college, Liz is planning to further her own artistic talents and promote the importance of handwork in school.
Diana Corbo – Journey Music Coordinator & Music Teacher
"Music isn't just learning notes and playing them. You learn notes to play to the music of your soul." ~K. Greenwood
Diana has a great deal of fun sharing her music, rhythm and performance skills with Journey students and works towards encouraging each child to unfold their own unique relationship with music and creative arts. She loves Journey's dedication to weaving a myriad of arts into the curriculum and is continually inspired by the compassionate, deeply dedicated teachers and staff she works with.
Diana and her husband Michael have three Journey educated children. As a founding parent of Journey School, Diana fondly remembers sharing music with the very first class of Journey school – now college age! Ten years later, while exhaling after completing USM's masters program in Spiritual Psychology, she was called (literally & figuratively!) to share her joy of music with Journey once again.
Diana has 30 years of experience in the Performing Arts, in many genres of music. She received numerous awards during her years on stage, from her town in New England to San Francisco – culminating in her solo act at York Hotel's prestigious Plush Room Cabaret. Over the years she garnered many favorable reviews, including two in the San Francisco Chronicle before her move to Orange County, but adds that none of these experiences compare to her delight in guiding Journey students into the fullness of their own musical talents.
Diana serves on the Board of the Southwest Community Center, a homeless, low income assistance Center in Santa Ana, learning a lot about Fundraising, and the power of compassionate community along the way. She sings (& waltzes!) monthly with the Seniors at Mt. of Olives Adult Daycare and in her spare time(?) Diana can be found walking on the beach, belly dancing (Raks Sharqi) and playing her doumbek (not all at the same time of course.)
Diana feels blessed to be a part of this school's journey ,seeing firsthand how the loving intentions from which it was conceived are now blossoming, infused with the wisdom, strength and stability that years of dedicated teachers, parents and staff – both present and past, bring.
Richard Martin — Main Lesson Specialist and Woodworking
Mr. Martin is a certified Waldorf teacher with a California clear credential and over 17 years of classroom teaching experience. He first taught at the Waldorf School of Orange County, where he took a class from third grade through eighth. Having joined the Journey School Faculty in 2005, he then became the leader of a Fifth Grade in 2006. His class of 26 students graduated from eighth grade in 2010 and is now thriving in high school. In 2011, Mr. Martin taught eighth grade once again as well as Wood Working — becoming a Main Lesson Specialist in 2012.
Mr. Martin has a keen appreciation for the Journey School curriculum, and relishes the challenge of bringing education to life in the classroom. He also feels privileged to work with the talented and dedicated Journey School faculty and staff, and cherishes the opportunity to participate in Journey's vibrant school community. Mr. Martin also serves as a trainer of Waldorf teachers in the Rudolph Steiner College Hybrid Master's/Certification Program.
Mr. Martin looks forward to seeing lots more "good things happen!" at Journey. In his spare time, Mr. Martin loves to mediate, make music, build, and spend time with his son, Jerry, and wife, Cindy.
Janet A. Poth – Strings Program
Jan recently returned to Southern California after 16 years in New Jersey. Her teaching experiences have included both public and private schools and a large private studio. She has directed string orchestras, fiddle groups, large "play-ins" and even summer day camps. Jan has attended national and international conferences for string teachers and relishes the friends she has made.
She is an active member of the local and international Suzuki associations and the American String Teachers Association. Jan has benefited from her training with renowned teachers such as Barbara Barber, Rudy Huzucha, Edmond Sprunger, Susan Moinester, Camilla Wicks, and Daniel Lewis. This training and numerous opportunities to meet, observe, and work with many other master teachers have enriched her life and provided Jan with many stories.
Highlights include playing strolling violin in the New York Rainbow Room hours after a huge snowstorm, inventing and playing tangos with an international group of young teachers in rural Virginia, traveling with an orchestra through the cities of Mozart's lifetime and playing in the oldest Cathedral in Vienna. Jan enjoys the individuality of her students and loves to learn of their successes both musically and personally.
Jan's extended family includes 2 sons, their wives and three grandchildren. "Grandma days" are a priority. She is also an active member of her church where she directs a small string orchestra. As a member of the South Coast Symphony, Jan was able to arrange a field trip for the fourth grade class to hear their "Koncert for Kids".
Born in LA and educated in Fullerton (FUHS '64, CSUF English/Music '68), Jan is settling into her "last" home and enjoying her busy life. She continues to learn from her peers, her mentors, and her students and looks forward to the growth of the string program at Journey School.
Holly Telford-Rioux – 8th Grade Theater Arts Teacher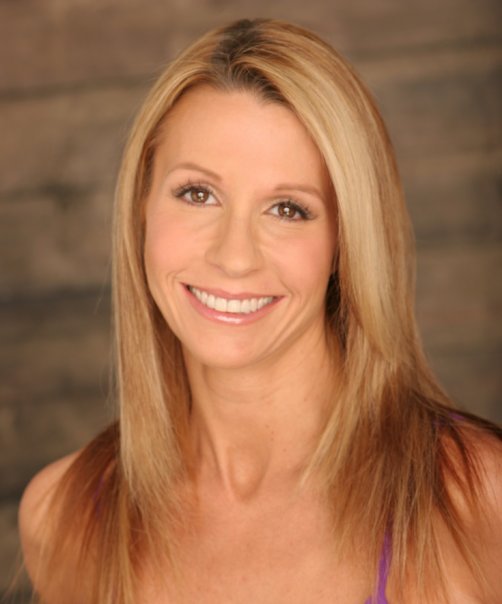 "Ms. Holly or Mrs. Rioux" has been teaching Theater Arts to children K-8 for 9 years. She has a B.A. from SDSU in Liberal Studies/Elementary Education, is a candidate upon completion of her thesis to graduate with an M.A. in Management/Leadership from Webster University, and is currently a CSUF student earning her teaching credential. She joined Journey School in March 2012 through Capistrano Unified School District to assist the RSP team. After graduating college, she was able to realize her dream of studying theater arts as an inactive participant when she moved to Manhattan to watch and observe over 30 musical theater performances. To date, in addition to teaching theater arts, Holly is a judge for National Youth Arts, where she travels throughout Southern California judging student theater performances. Being in attendance at the large variety of theater performances to include ages K-12 helps bring a vast knowledge to her teaching style. Being a theater arts teacher is Holly's dream as it is an avenue for her to teach children performance and stage presence skills. In addition, her style includes teaching public speaking skills, self-esteem, problem-solving, and community-building, as well as guiding students to learn, grow, and mature by stimulating group and individual creativity.
Susan Goldstein — Journey Teacher Mentor and Waldorf Specialist
If you had asked Susan as a child what she wanted to be when she grew up, she would have said, "A teacher." She always knew that was her path. This year she will graduate her third class, (grades first through eighth), from the Santa Cruz Waldorf School.
Susan attended public schools K-12, and then graduated from the Pennsylvania State University with a degree in education. She taught for several years in the Philadelphia public schools.
After she had her own two children, she taught in a private nursery school. There she recognized the importance of play and developing the imagination. Her family moved to a rural community in western Colorado where she discovered Waldorf Education, and was asked to teach in a small Waldorf school. After two years teaching a combined class of fourth and fifth grades, and then fifth and sixth grades, she enrolled at the Rudolf Steiner College in Sacramento. She did her practice teaching at the Santa Cruz Waldorf School and fell in love with the school and the community.
In 1985, Susan took her first First grade class at the Santa Cruz Waldorf School. She taught that class from grades first through eighth, and was fortunate to have a sabbatical year before beginning her next first grade, which she also took through the eighth grade. After that class graduated, she began working as the assistant director of the Bay Area Center for Waldorf Teacher Training. Susan loved working with adults and teaching them about Waldorf Education, but after a few years, she began to miss the children and in 2005, took another first grade at the Santa Cruz Waldorf School. This class will graduate the eighth grade in 2013.
Susan also completed the Waldorf Remedial Education Training and the Waldorf Mentoring Training. She has been privileged to travel all over the US mentoring and evaluating Waldorf teachers. She also teaches at the Rudolf Steiner College in a program designed for public school teachers who want to learn about the Waldorf Education.