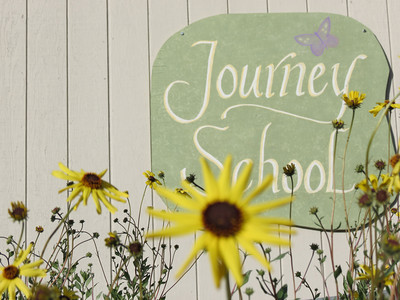 The mission of Journey School is educating K-8 students in Southern California by offering Waldorf educational methods in a public school setting. Journey School is dedicated to the optimal development of the intellect, social-emotional well-being, and physical capabilities of each student by artistically presenting core academic subjects. Journey School will enable each student to read, write, speak, and calculate with clarity and precision. Furthermore, students will have the ability to think imaginatively and creatively, and become self-motivated, competent, life-long learners.
What is Journey?
J oyful learning and teaching
O utside-the-Box thinking
U nwavering student support
R elationships, relevance, and rigor
N obility and ethics-in-action
E ducating for life, not a race
Y es! to imagination and innovation

What is Waldorf?
W hole communities working together
A rts, Academics and Ethics uniquely blended
L ong view of learning
D evelopment of the full human being
O utstanding effort from the inside out
R enaissance education (think Da Vinci)
F ostering truth, beauty, and goodness
The Journey School Charter is the compact we make with students, parents, CUSD and the public at large.
Understanding Journey School:
A Study Guide to the Charter
1. What reflections come to mind when you think about the history, purpose, or
values of Journey School? (pp. 4-12)
2. What is the school's motto? Do you feel it has become increasingly or
decreasingly relevant in light of recent educational trends? (p. 12)
3. Describe the threefold nature of children according to Rudolph Steiner's
development theory? How does this picture of the human being compare to
your own view of what is true? (pp. 15-16)
4. How does the Journey School Charter describe an educated person in the 21 st
Century? Do you mostly agree or disagree with this vision for a learned person?
(pp. 16-17)
5. Identify three distinctive features of Journey School's educational program.
Discuss why each one either appeals to you or causes concern. (pp. 17-38)
6. Which school outcomes do you weigh most heavily? Explain? (pp. 47-59)
7. Section 4 of the Journey School Charter summarizes the school's approach to
governance, including: leadership principles, board composition and capacity,
specific leadership responsibilities, and parental involvement. What new things
about Journey School's governance procedures and protocols did you learn by
reading this section? (pp. 61-70)