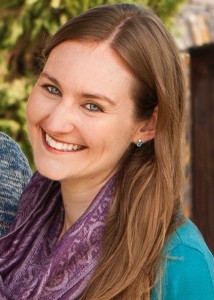 Miss Murphy is no stranger to Waldorf education; in fact, she attended the Waldorf School of Orange County from kindergarten through 8th grade, with our beloved Mr. Martin as her Main Class Teacher.
After WSOC, Miss Murphy went on to get a B.A. in International Affairs at George Washington University, and her MA in Elementary Education from UCI. Miss Murphy lived and taught in Chile (South America) for 1 year with English Opens Doors, and 2 years in Guinea (West Africa) as a high school teacher in the Peace Corps. She is fluent in English, Spanish, and French as well as some Portuguese and Malinké. In addition to traveling, she also enjoys reading, cooking, and gardening. Miss Murphy says that she is looking forward to reliving the Waldorf traditions from her own childhood, while also creating new and beautiful memories with her students and the community.
Below: Miss Murphy in 3rd grade at WSOC May Faire.