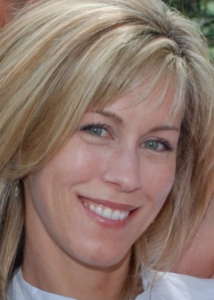 Jennifer Hopps is a teacher and mother who feels that children learn best when they are inspired and encouraged. Believing that a child's natural curiosity and interest in the world can be gently guided towards deep and meaningful learning, Mrs. Hopps knew that she had found an education that aligned with her values when she found Journey School and Waldorf Education.
Mrs. Hopps considers herself a lifelong learner. She possesses a Master of Arts in Education with an emphasis on Waldorf Education from Rudolf Steiner College. She is dually credentialed with a Certificate in Waldorf Education and a Multiple Subject Teaching Credential with English Learner Authorization from UC Santa Barbara. Mrs. Hopps was a Cum Laude graduate from UC Santa Barbara, where she earned a Bachelor of Arts in Psychology with a minor in Biological Sciences. She was also the valedictorian of her high school.
With over 10 years of teaching experience to the classroom having supported students with varying needs and abilities, she takes into account each child's strengths, interests, and learning styles. Mrs. Hopps joyfully led a multi-age kindergarten at Journey School for 5 years, teaching the children through their imaginations and imitation. She has enjoyed partnering with parents as their children begin schooling and Waldorf Education.
"I am continually inspired by my parents' personal striving and commitment to their children's education and overall well being. I look forward to my new role as a Main Class Teacher, as the children and I learn and grow together!"
Prior to Journey School, Mrs. Hopps provided hands-on, experiential instruction in science and social studies for K-6 students as a teacher for Trabuco Field Study/Outdoor Education for Saddleback Valley Unified School District. Other experiences include having taught Adaptive Physical Education, providing inclusive movement activities for children with sensory motor, perceptual motor and motor skill delays/deficits. Mrs. Hopps draws upon this experience to support students' healthy development of balance, movement, and sensory integration. While finishing her postgraduate education, Mrs. Hopps also supported children with special needs both in the classroom and at home, as a behavioral therapist for Tri Counties Regional Center.
Mrs. Hopps enjoys spending time in nature with her husband and four children.