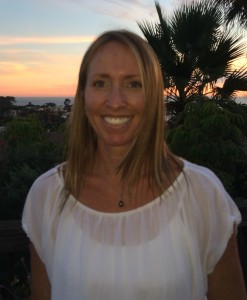 Kara Fos recently served as the 8th grade teacher, leading an exception class through their final year at Journey. She brings a variety of teaching and life experiences to the classroom. Kara has taught from preschool to university, public to private, more than 50 to just one in a class. These experiences have taught her the value of clear communication, as well as the importance of bringing love and compassion to the classroom alongside academic rigor.
Kara has her Ph.D. in history from UC Irvine and had the opportunity to work in the teacher professional development and teacher training fields while studying. She loves to learn and engage students in the learning process.
When not in the classroom, you can find her enjoying time outdoors with her husband, three small children and their Boston Terrier named Beans.