Shelley Glaze-Kelley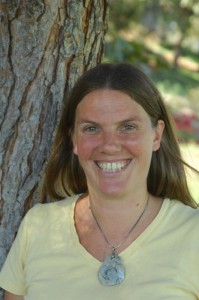 Ms. Kelley joined the Journey Faculty in 2011 and feels it is a great honor to lead her students:
"I am blessed to be their teacher. Each individual in my class has many unique gifts. The class has become such a beautiful, dynamic group. I feel pure love and warmth from my heart for the students. I have no children of my own; and, to me they are like my own kids. Because Journey School is structured to reach the whole child, I not only get to teach them academics but I also teach them about ethics, art, nature, and all the different components that make a human being human. In any given day, there are so many special moments. I love it!" 
As Ms. Kelley looks ahead to Seventh Grade, she is especially excited to guide her students through the age of exploration and the Renaissance—two historical themese which naturally resonate with students as they come of age.
Before teaching at Journey School, Ms. Kelley was an educator for 12 years and taught this age level extensively. Ms. Kelley completed undergraduate studies in philosophy at the University of Portland. She then went on to earn a Master's Degree and Teaching Credential from Lewis and Clark. Ms. Kelley also possesses a Teacher Certification in Waldorf Education.
Now that Ms. Kelley has spent three years at Journey School her appreciation for the community's spirit and values has never been stronger:
"From the moment I arrived, I knew that this would be my home.  My parents and colleagues have been so kind.  And, what most inspires me most is the fact that I am now the model of an adult the students are striving to become.  As I take action in my own life, I always think of what my students might think if they see me. I am trying to hold myself to a very high standard so I can be authentic when talking to my kids."
The Wyland Foundation, Toyota, and KCBS2/KCAL9 honored Mrs. Kelley as a 2014 Earth Month Hero! Mrs. Kelley was 1 of only 5 Southern California teachers selected for inspiring students through environmental education.
In addition to her passion for teaching, Ms. Kelley loves to run at the beach and spend time with her husband away from school.