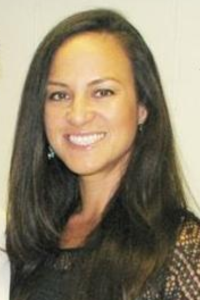 Mrs. Julia Cameron has served as a Journey School staff member for more than 5 years. For 4 years, Julia worked as a Kindergarten Assistant. During her time in Kindy, Mrs. Cameron introduced "The Zoo," a sensory integration program for childhood development, to all four of Journey's kindergarten classes. She is now proud to serve as a Main Class Teacher.
Julia holds a BA degree in Biology from the University of Hawaii. She also has a Waldorf Certificate in Child Development from the Rudolph Steiner College in Sacramento, California.
Mrs. Cameron's teaching philosophy is focused on creating an environment that fosters a child's love for learning in the classroom and teaching environment through movement, creative arts and imaginative story telling. Julia goes to great lengths to make sure each child's experience is enjoyable and fun.
Julia is married and has three children who all attend Journey School. Julia enjoys the outdoors and frequents Doheny Beach surfing with family and friends. In her spare time, she also serves as a Fitness Instructor for women and mothers. Julia attends Yoga and loves to travel, especially to her homeland, Saipan, a U.S. Territory in the Commonwealth of the Northern Marianas Islands.