Journey School offers a sound eco-education where critical and ethical thinking are inherent in the curriculum, where nature and the environment are the larger classroom, where service is a natural extension of educational activities.  Journey's education is known to foster cross disciplinary learning, high levels of social and emotional intelligence, and creative problem solving, along with global awareness and environmental stewardship in students.  Journey School prepare's children to become innovative and inspired leaders needed to sustain the world.
Learn more by reading about: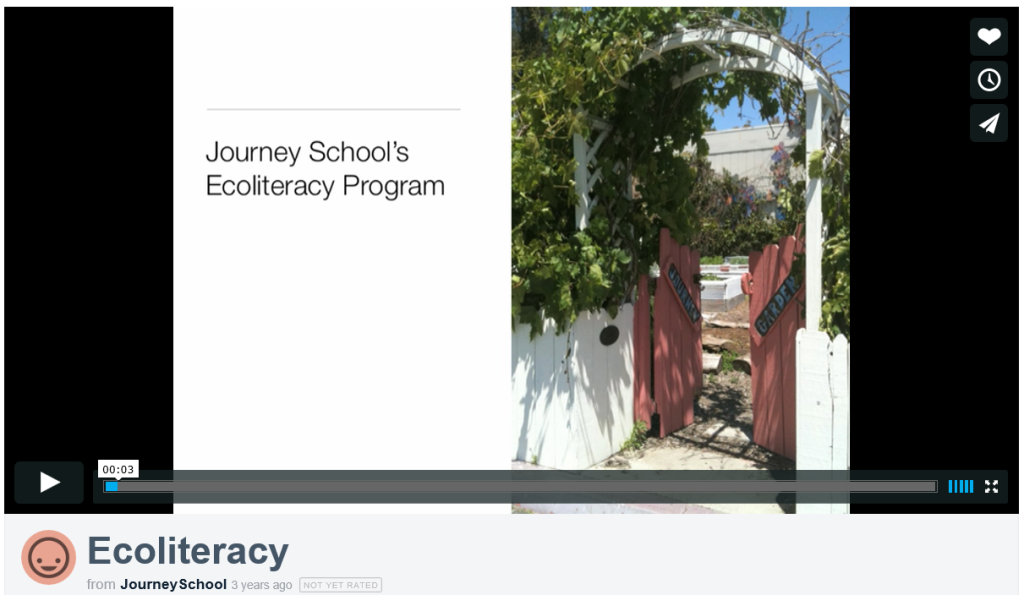 Eco-literacy is an integrated age-appropriate, standards based environmental curriculum designed to prepare elementary students for the 21st Century.  Our eco-literacy program works with green partners such as Jodi Levine of Earthroots Field School, Erik Katzmaier a Master Gardens from UCI Extension, SOKA University, and Brad Lancaster a Rainwater Harvesting Consultant to name a few.  Additionally, the garden relies on numerous Journey parents, faculty and community volunteers!
We offer environmental classes such as:
gardening
native gardening, ancestral skills and tool making
composting workshops including worm composting
recycling
water conservation and rainwater harvesting
fruit tree pruning and management
permaculture principles
we study alternative energy sources
Enjoy a sample of our garden photos:
[nggallery id=3]