Congratulations Students for ONGOING EXCELLENCE in Science!
Last year, the CA Superintendent of Public Instruction recognized Journey for excellence in Environmental Education, Health, and Stewardship; US Secretary of Education Duncan then selected Journey as a US Green Ribbon School; and students hosted federal, state, and local officials on campus to share their learning experiences.
We are now thrilled to announce more good news! Journey is a finalist for the 2014 Project Tomorrow-OC Tech Alliance Innovation in Education Awards for Science, Math and Technology. More than 500 educational, business, and civic leaders will gather on October 9th to honor the finalists.
Journey students performed admirably on the STAR exam for Science in 2014 with  81% of test takers scoring Proficient or Advanced, even though Journey does not emphasize standardized testing. Congratulations students and staff!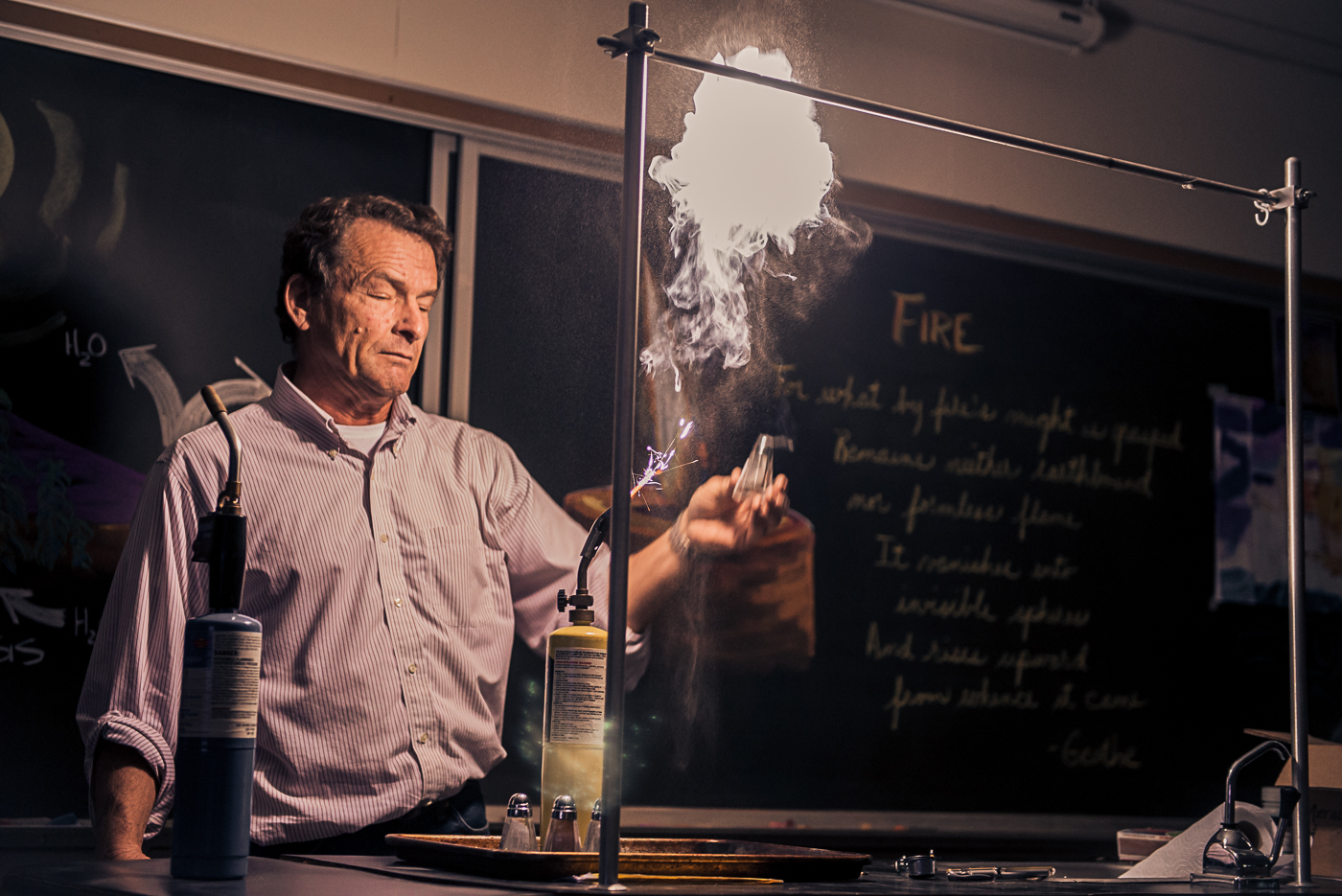 Why are Journey students excelling in science?
Scientific content is introduced in age appropriate ways and standards are carefully selected according to the students' readiness. For example, in the younger grades students spend abundant time in nature and play in the outdoors creatively. This schools their creativity and imagination and inspires stewardship, healthy relationships, and intuitive understandings. Then, in the upper grades, students study the conceptual laws of nature by experiencing scientific phenomena and processes first hand. Afterwards, they construct and test their own experiments, which are then challenged and vetted by talented teachers.
Journey School hired a Middle School Science Specialist several years ago. Mr. Martin is highly knowledgeable and passionate about scientific content and is a seasoned Waldorf teacher who makes strong interdisciplinary linkages to the core curriculum. Mr. Martin will attend a 3-day STEM workshop in San Diego in October in order to learn how to incorporate robotics and engineering into the program.
Journey School designates generous amounts of instructional time to science. Month-long Main Lesson blocks of study cover a variety of scientific disciplines, including: Physiology, Botany, Chemistry, Physics, Meteorology, Anatomy, and much more.
Increasingly, we are integrating Science, Eco-literacy, and Digital Media Literacy into our Language Arts, Math, Spanish, and Games classes.
Teachers create special environmental education experiences, including: field trips to discovery centers and permaculture farms, camping trips, weekly nature walks, and more.
Journey School continues to invest in our thriving Eco-Literacy project, which has now inspired dozens of students and parents to become eco-aware in their own homes. The gardens and the act of gardening are central components to our Science success.
While we are proud that our efforts are working, and that they have been recognized at the county, state, and federal levels, we're nowhere near satisfied. Mr. Keller and the teachers would like to see:
Cutting edge and hands-on science labs
More effort preparing students for high school lab reports
Increased attempts to bridge our program with the programs running in local high schools
And, much more!